I'm so happy with how these photos turned out! It proves that, with preparation and good lighting, aka not randomly deciding to late at night in your room, good photos
DO
happen!
These were taken for the
"Neon & Neutral"
challenge on
Pretty Shiny Sparkly
(go congratulate Kristina on
her recent engagement!!!
:) )
I think this outfit definitely represents a way to do the neon and neutral combination without going overboard with crazy neons everywhere - if you don't want to have too much colour in your outfit, wearing neutral-coloured clothing with a few brightly coloured accessories is a good compromise!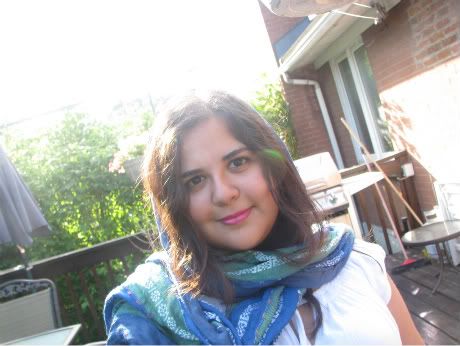 I love the little green effect next to my left cheek - I wish I knew how it got there, haha!
By the way, I'm in
love
with this scarf - it's fair trade from a store next to my school called "Peruvian Imports", the owner of the store is lovely and speaks Spanish with me, and it was only $10! (I have another one, too - a striped one with the central, most obvious colour being purple - and it's sparkly!)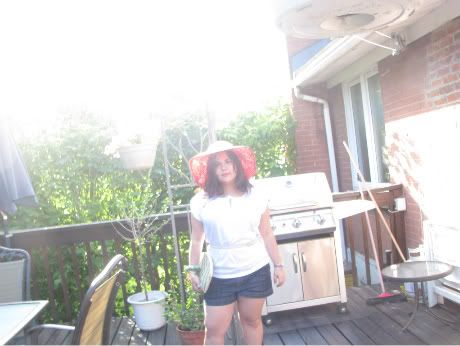 I love how 70's this picture looks - from the floppy hat to the flowy, almost peasant-y top that ties at the collar - and to the general look of the picture!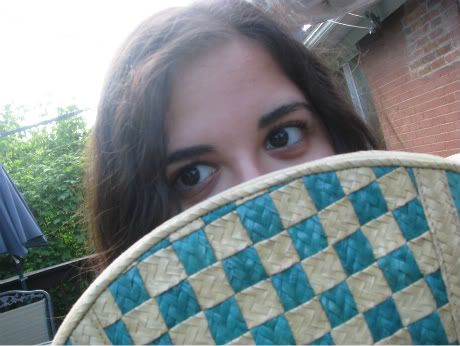 Who's theeeeeeeeeeeere? *Scary music in background*.
HAHA!