What I love about bridal showers, fancy brunches, and day parties:
- Alcohol during the day? I approve! Especially when the alcohol is champagne.
- Unlike fancy dinners, which have a lot of heavy meats (not always good, in my opinion), there are yummy sandwiches, fruit bowls, croissants, and salads! Yum!
- I get to wear pretty, flowy, and colourful but still casual dresses!
And, finally...
- It's still light enough to photograph the outfit I wore when arriving home afterwards!
(Pictures taken in my lovely new backyard, thanks muchly to my sister, Julia, for being the photographer.)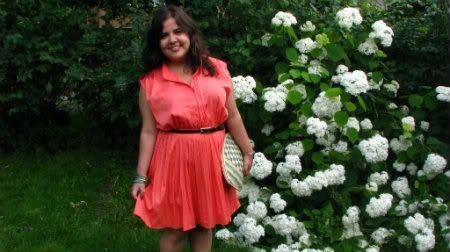 I've been trying out new poses! I'm sick of the ol' hand on hip, even if it's one of my favourites either way. Thoughts on this torso-and-up one?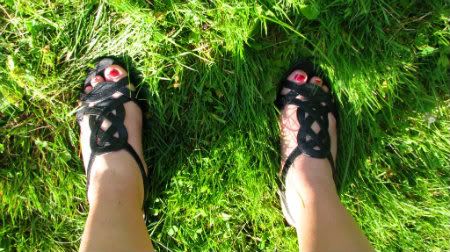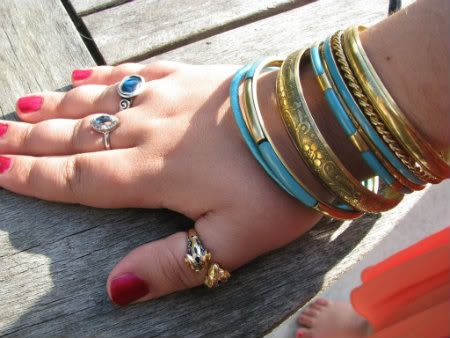 Forget arm party - how about ring party?
Has anyone gone to any cool day parties lately, or are there any that stand out to memory? What's your favourite thing about them?
XO,
Laura
Gold cobra ring: old ring of my Mom's - a fave!
Sapphire ring: gift from my grandmother for my 16th birthday
Silver and turquoise ring (ring finger): Bought on a trip in Israel
Nails: After Sex by Essie