This post could've also been titled "why being a (part-time) children's librarian is awesome".
The basic description for the book from amazon.com:
What if a beautiful vintage dress could take you back in time?

Louise Lambert has always dreamed of movie starlets and exquisite gowns and longs for the day when she can fill the closet of her normal suburban home with stylish treasures. But when she receives a mysterious invitation to a vintage fashion sale in the mail, her once painfully average life is magically transformed into a time-travel adventure.
Suddenly onboard a luxurious cruise ship a hundred years ago, Louise relishes the glamorous life of this opulent era and slips into a life of secrets, drama, and decadence. . . .
Dreamy and imaginative,
The Time-Traveling Fashionista
features thirty full-color fashion illustrations to show gorgeous dresses and styles throughout history.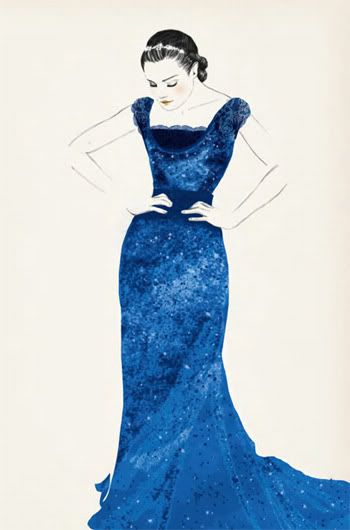 I can't say anything bad about this book. The illustrations are fabulous, as can be seen by the ones pictured here. Aren't they lovely? I love that they're pretty historically accurate, as far as I know, but there seems to be something so fun about them at the same time - I love the sparkle detail and the rich colouring!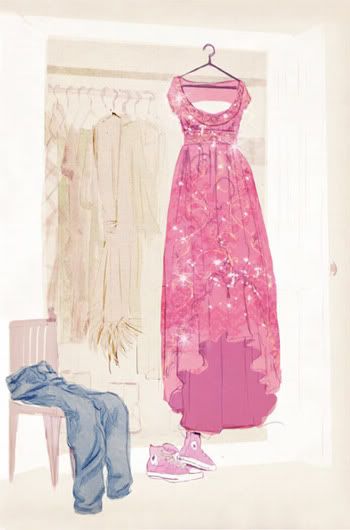 Yes, this is a young adult fiction book, so it's pretty easy - language-wise and plot-wise. There isn't really anything complicated here. However, considering it's a book aimed to 10-14 year olds (approximately), I find the language pretty sophisticated. Louisa, the main character, is also very interesting - as a reader, your really get how she wants to stand out and be unique and how she wants to express herself through fashion and be nostalgic, but isn't really supported in that because she is teased a lot in school.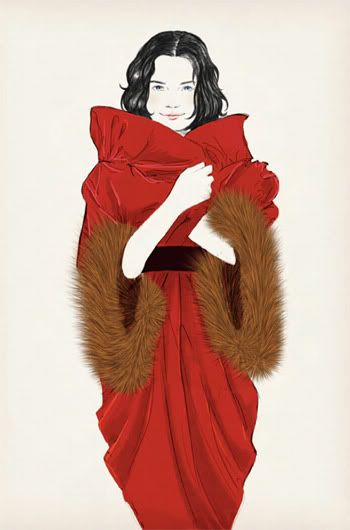 I guess you can consider this a spoiler, but I'm going to say it anyways because you figure out at the very beginning of the book and it's advertised on
Bianca Turetsky's website,
but Louisa travels back in time to the Titanic when she puts on the sparkly pink dress pictured above. Most of the book takes place on the Titanic, and the historical accuracy is spot-on. Louisa makes observations on how hot she is when they force a warm (but beautiful) red coat on her because they assume since she's tired she's cold, and how the way they applied a lot of makeup back then sometimes resembled clown makeup.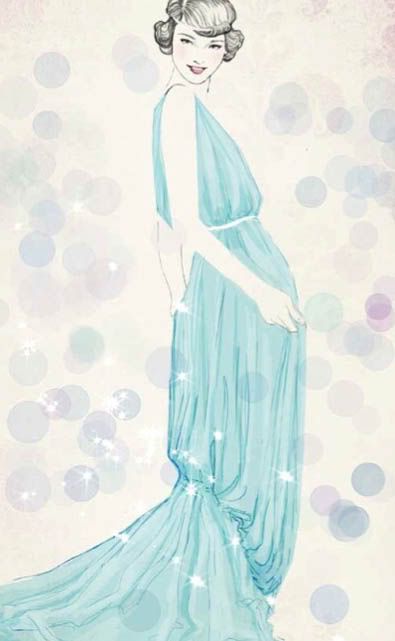 I also have to admit that the story itself is really riveting - I was anxious to find out how she would get off to the Titanic and back to her own time, seriously!
The book also had plenty of fashion history references, such as to the fashion brand Lucille, who invented the idea of the runway and fashion show.
This book is also an excellent introduction to fashion if you're trying to get your daughter, younger sister, niece, or cousin into it.
Learn more about the book and Bianca Turetsky
here at her website
, and buy the book
here on amazon.com
.
If you get it, let me know what you think, I'd love to hear your opinion of it!
XO,
Laura
Disclaimer: I wasn't paid or compensated to mention anything here, it is my own content and my own ideas. The book links are Amazon affiliated, and by clicking on the links/buying the linked product I will profit, but I still choose which products I want to talk about and believe in.