Today was kind of awesome!
One of the first things I saw when I logged onto my computer this morning was a plethora of links leading to Oscar de la Renta's new spring ad campaign. All I can say is "
ooooh my...
" and have stars and hearts appear in my eyes. It's no secret that I'm in love with Oscar de la Renta's designs and runway shows. I've already written specifically about how much I loved his
2011 pre-fall collection
, and that's not even my
most
favourite collection of his. However, I think even people who don't love him will love this ad - although Karlie Kloss is far from my favourite model, she's
stunning
here, and the accessories and clothes and shoes and handbags and dresses and jewelry and
OMG I HAVE NO WORDS TO EXPRESS THE HEARTS IN MY EYES OVER THIS AD CAMPAIGN!
It's even better than his last one!
Anyways, even if you've probably already seen this pictures, take the opportunity to enjoy them once more, since I don't think you could ever look at these enough. (Though I may be biased, hehehe.)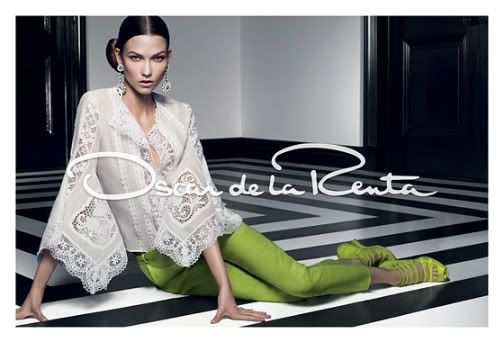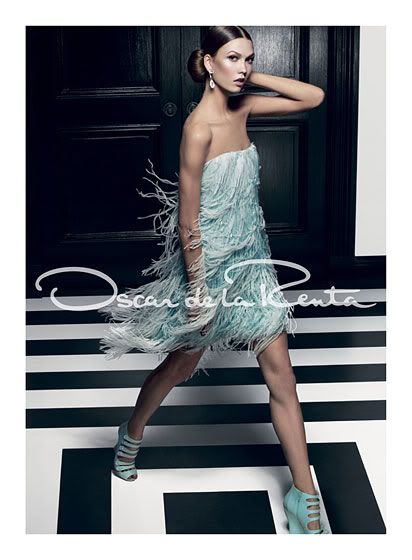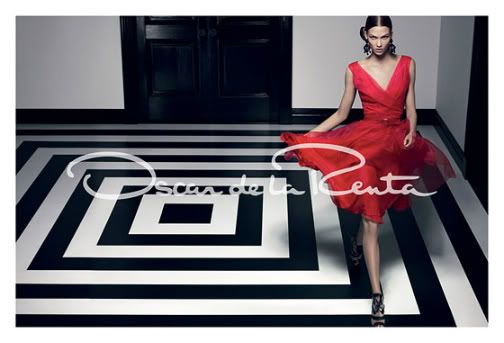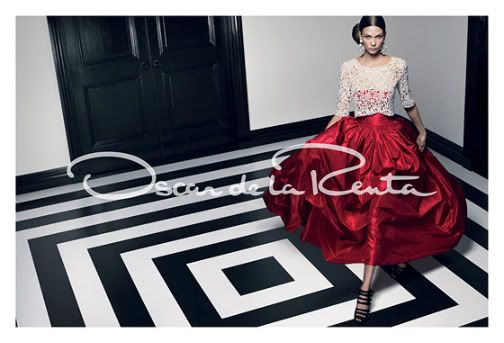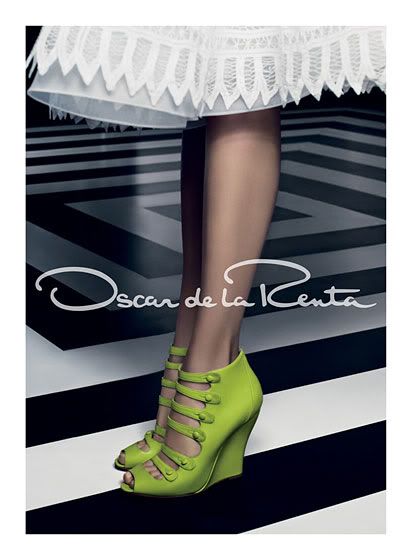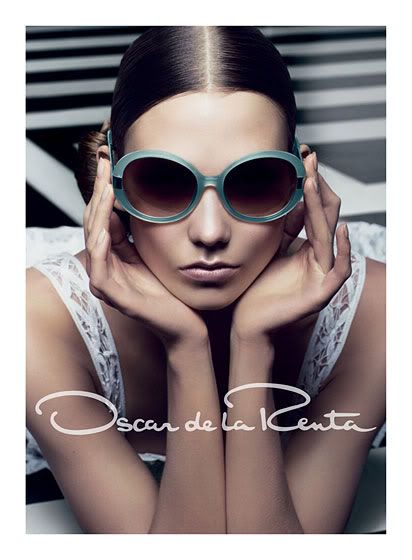 (Photos taken from
NYT's The Cut blog's article on the campaign
.)
Other reasons why my day was awesome?
I discovered through the (awesome)
Fashionista 514
blog that Stylemint, Jewelmint, and Shoemint (finally) ship to Canada. I tweeted one of them (I think Jewelmint) that I was disappointed I couldn't participate in all their sales and beautiful jewelry because they didn't ship to Canada (I mean, really, I once ordered a book through an American site and shipping only cost a few dollars and it took under a full week to arrive, is it that hard to ship a pair of earrings across one single border?), so I'm really happy, though soon my bank account won't be, I'm sure ;). Anyways,
Fashionista 514 is having a giveaway
featuring all three mints for Canadian readers, if any of you are able to participate :).
This article about the
Top 5 Bags that can take a Beating: a Fighting Spirit
, by the Bag Snob, gave me hope that I will eventually find a pretty (and affordable) handbag to stash by laptop in.
Ever since I got my new laptop a few months ago, I've been having dilemmas about which case to use and which handbag to use when I need to carry the laptop with me. You see, I was going to order one of those gorgeous Marc Jacobs or Kate Spade laptop sleeves, but... they're only made in sizes 13'', 15'', and 17'', but not 14'', which I hadn't known. I then thought - ok, no big deal, I'll use one of the cute canvas bags I have to protect it. Not amazing protection or style, but it'll do, at least for now.
But then I realized my laptop doesn't fit in my usual handbags, so I have to use a knapsack, and knapsacks look ridiculous on me. All to say, even if I can't afford them, I got really excited about seeing the photo of the bags in the post, especially the Hermes, YSL, and Bottega Veneta ones.
Casee Marie, of the blog
The Girl Who Stole the Eiffel Tower
, blogged about a
dvd put out with 50 Masterworks from the MOMA
, featuring artists like Klimt, Cezanne, Monet, Van Gogh, Dali, Jackson Pollock, and others. You put it in your dvd player and
voila!
You have virtual paintings in your house. (It's the same effect as the fish tank or fireplace dvds). Being an art history major, I got SO excited when I saw this - I'll definitely be checking it out!
What do you think about the ODLR spring ad campaign? Do you think he's done better? Do you not really care for his designs, or are you in love with them?
XO,
Laura