(Click on the thumbnails because the pictures are too big and I unfortunately don't have time to resize both right now...)
HA! YOU CAN RESIZE ON PHOTOBUCKET, AWESOME!
What I'd like to be doing (ignoring the fact that she's in Paris, no big deal):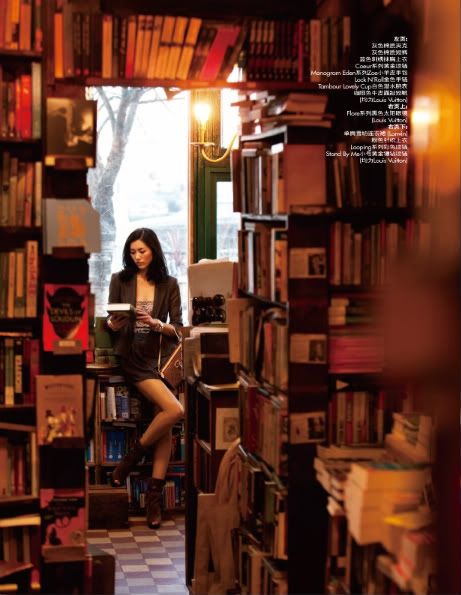 (From the May 2010 issue of Elle China)
What I am doing, but in shlumpy clothes, not pretty lingerie: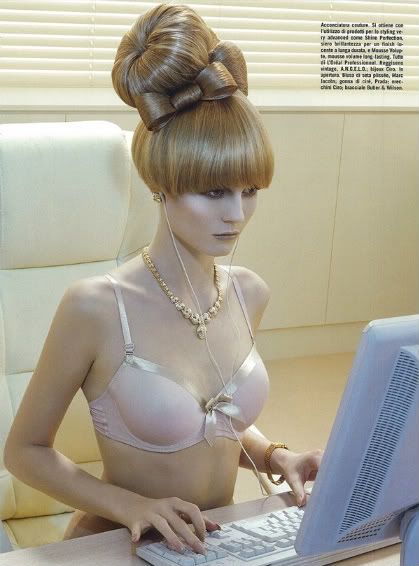 (From the October 2010 Vogue Italia Beauty issue)
I can't wait until exams are over!
xo,
Laura