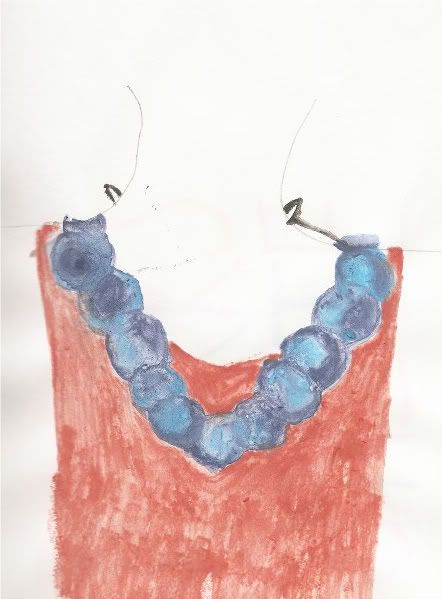 With watercolour pencils, by the way.
(It looked better before the scanner killed it, just saying...)
Which was inspired by this dress: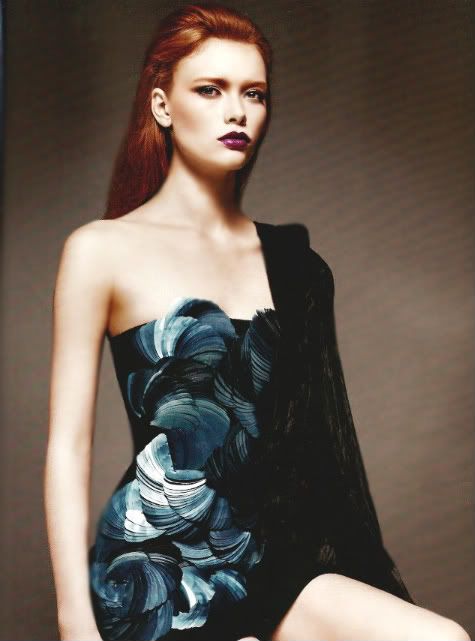 (Harper's Bazaar UK, December 2010: "Velvet Goldmine").
(Sorry if the photo is bad quality, my scanner isn't that great...)
What do you guys think? I've never drawn jewelry before and, since I got my wisdom teeth out Friday, I was slightly exhausted and drugged up yesterday while drawing, but I kind of like it! In case you, like my mother, don't get what the necklace
is
, it's basically little blue discs, sewn/threaded through on kind of on top of the other, and they're a mixture of navy and light blue. Like the details on the dress that kind of look like petals.
Makes sense?
Any and all opinions and constructive criticism are welcome.
Have a nice week!
Laura
ps: Outfit post coming up, yay! (If only I could get the timer on my camera to work... or if only I could convince my younger sister to take the photos...hmm.)