According to Times,
Marc Jacobs isn't cool these days.
Frankly, I don't get it.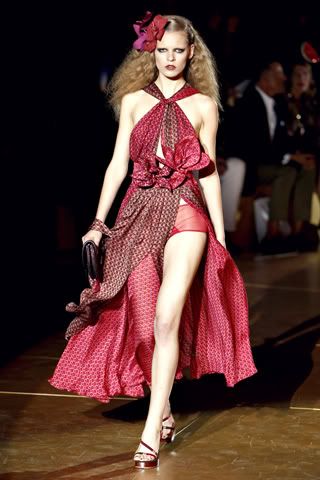 (Quite possibly my favourite look from the S/S 11' Marc Jacobs collection).
I first discovered him when I was 11 years old and reading the Gossip Girl books (that was 8 years ago, in case you were wondering), and since then I've always found him a very interesting designer!
His S/S 11' collection is my favourite of his from the past few years (is it just me or are the S/S collections, especially last years', really spectacular?), but his fall/winter 11' collection, which recently showed, was
so interesting!
It felt like classic looks and silhouettes with a twist, almost on some classy form of acid, haha!
For now, though, to prove that he truly is a great designer, here are the great looks from the S/S 11' Marc Jacobs collection, one of my favourites: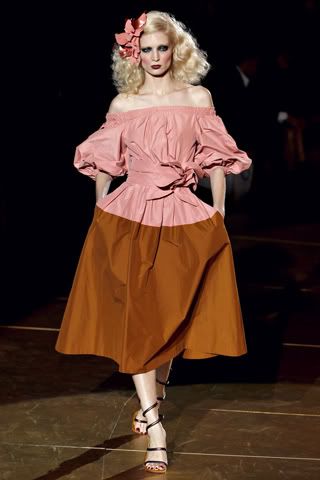 It reminds me of ice cream! Yay!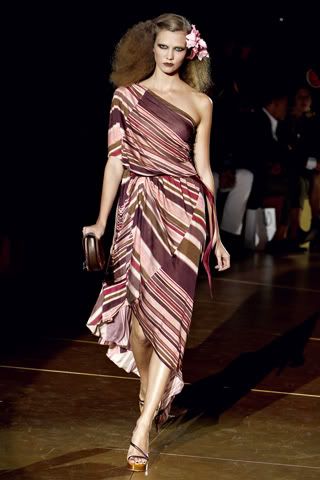 Simple, but elegant! I would definitely wear this in a flash - it's wearable and would look good on most people, I think!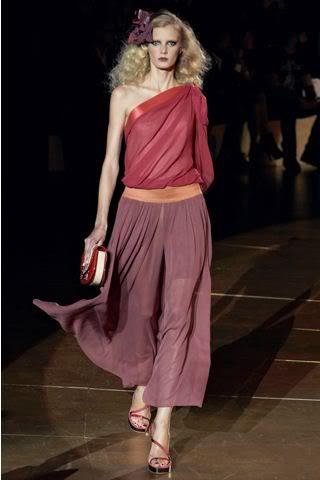 I love the colour blocking here - it's not overwhelming, and the colours go so well together!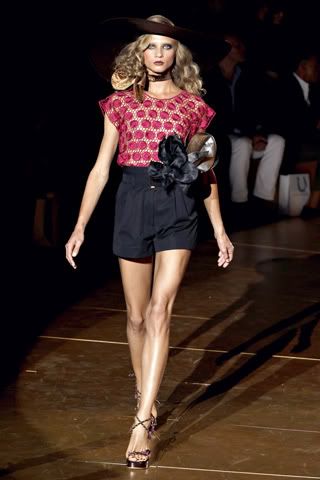 This is adorable - I'd like to think it would actually look good on me, at least if the shorts had less noticeable pleats! (But that's just me, pleats on pants or shorts generally just don't appeal to me very much...)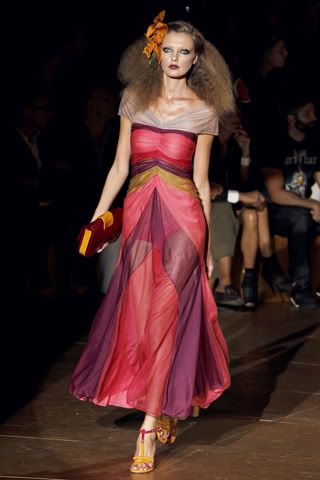 Check out those shoes!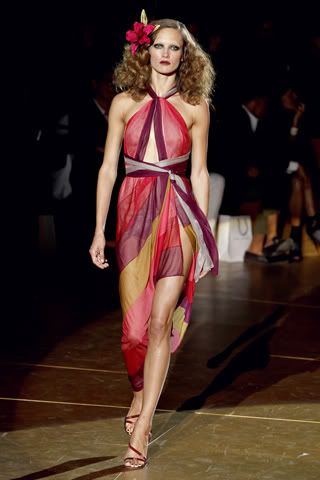 I love the cut on this dress!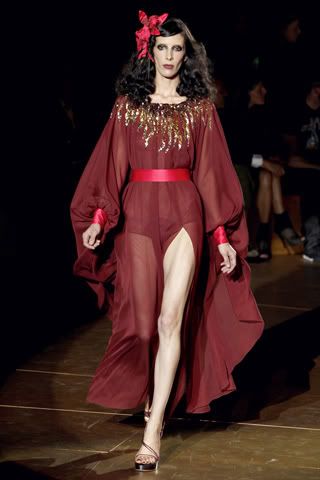 This kaftan is so awesome! (Then again, I'll love any designer who makes kaftans, haha! I have such nice memories involving kaftans! Mostly family pre-wedding parties.)
This is a very badass dress. The colour is awesome, too!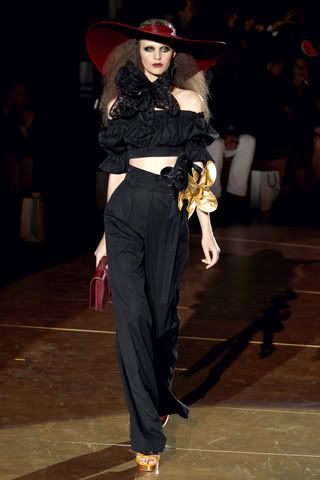 Chic!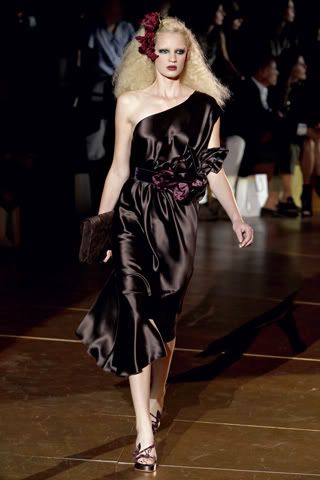 This is so elegant and shiny!
I love the colour!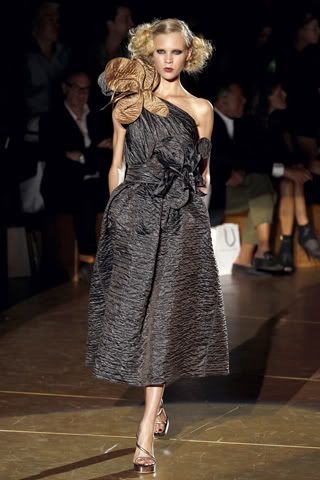 The texture on this dress is
so
interesting!
Do you think Marc Jacobs is outdated? What do you think of him winning the
CFDA
lifetime achievement award tonight? (Don't kill me, but I think he deserves many more awards than Alexander Wang does. *Said Laura as she went and hid in a room far away*.)
xo,
Laura