Now that it's
summer
, I've been into so much colour! Colour blocking, having 1 coloured accessory with black or white clothes, brightly coloured tops with jeans, matching clothing and accessories... I love it all! It goes so perfectly with the sunny weather we'll apparently be having in a few days... (feel the sarcasm? It's been raining nonstop for the past 3 weeks. Today, however, was gorgeous, so I'm holding out hope!)
A few colourful inspirations: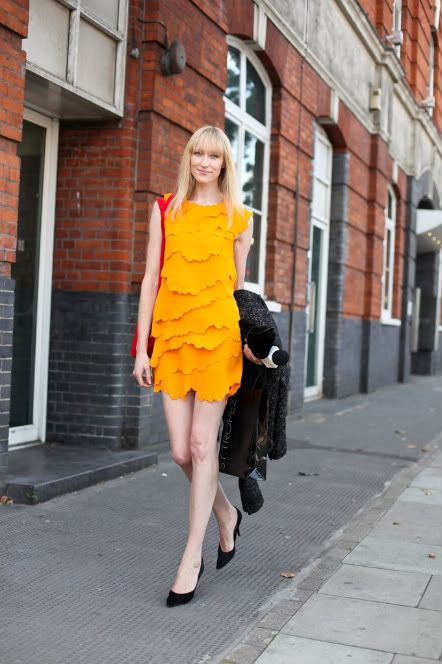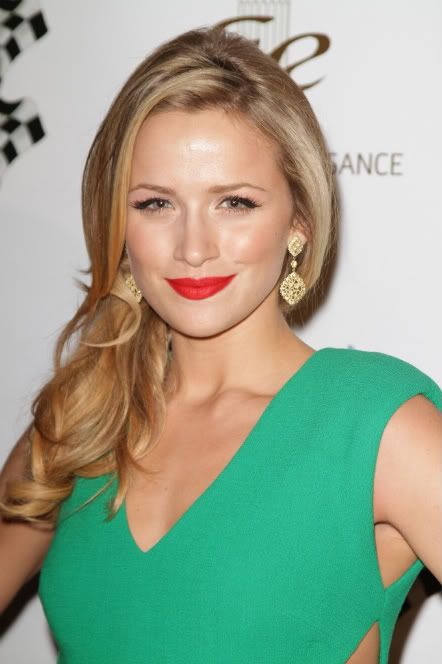 I can't describe how much I
love
those gold earrings!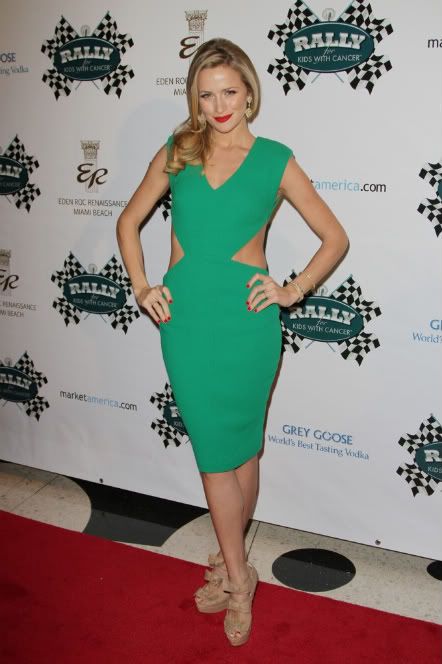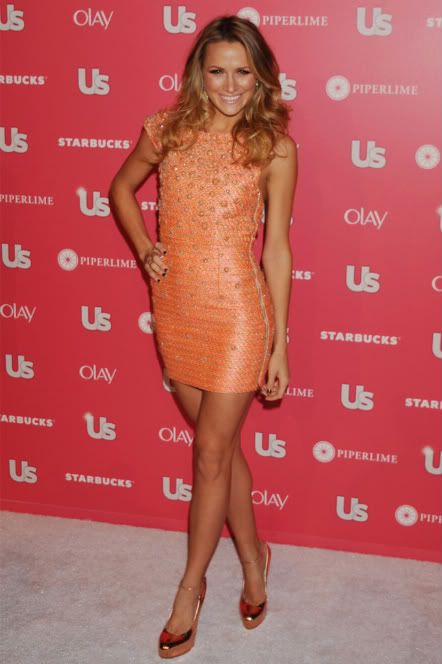 Can you tell I have a mini obsession with Shantel Van Santen? Other than her put-together fashion sense, she's almost as adorable as Sophia Bush is on One Tree Hill (and that's saying a lot).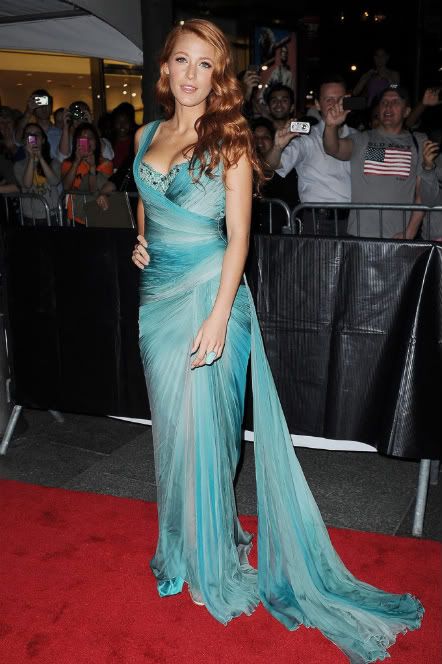 No dress without waaaaay too low of a neckline and waaaay too short of a hem? Finally, a classy dress to go with her classy acting skills! She looks like a mermaid! I love that hair colour on her!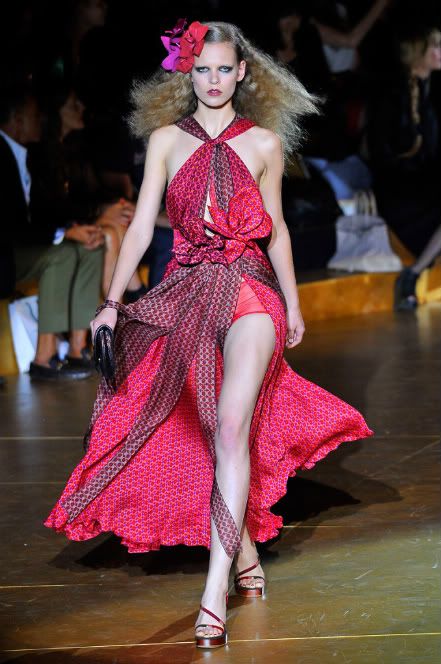 From the S/S 11' Marc Jacobs collection - such a fun collection! This is one of my favourite dresses from the collection.
So creative! I feel like this is kind of the epitome of the post considering the yellow shoes, bright blue backdrop, and, of course, that smartie (or m&m?) - made dress.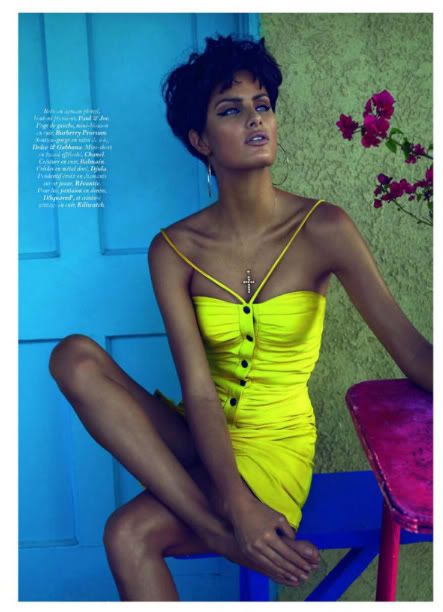 Not the most colourful picture of this post, but I'm definitely making it my motto for the summer!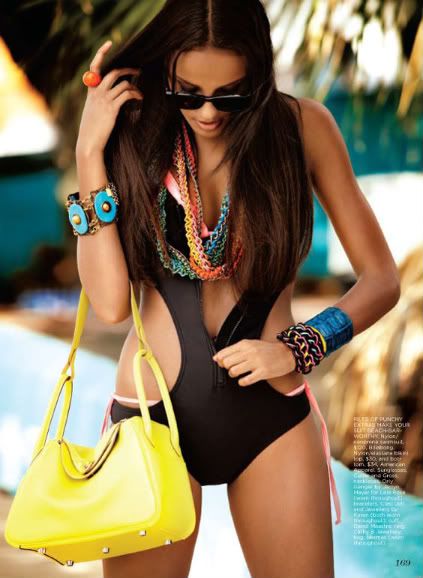 Pictures from:
Altamira NYC
,
The Vogue Diaries
,
Style.com
,
Fashion Gone Rogue
.
I'm going to be starting an outfit post series inspired by different colours, so this will definitely be a reference post for mixing different colours!
xo,
Laura