My reaction when I saw this editorial:
My favourite picture out of the set: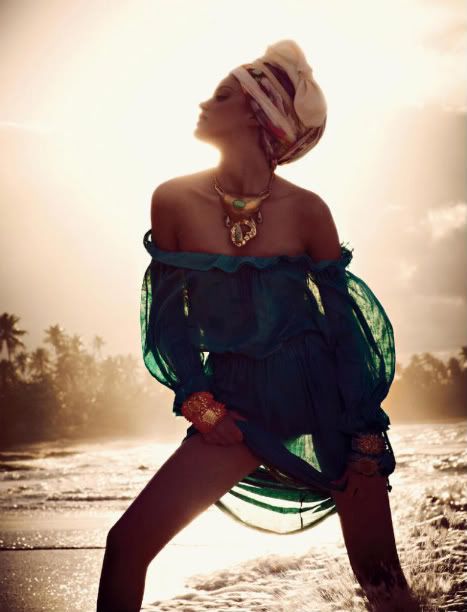 I just...NO. I HAVE NO WORDS. The lighting, the dress, the jewelery, the ocean, the pose,
EVERYTHING ABOUT THIS PICTURE IS AMAZING AND WONDERFUL.
If editorials continue to be this amazing, I'll be overjoyed!
(The rest of the gorgeous editorial and other opinions are after the jump.)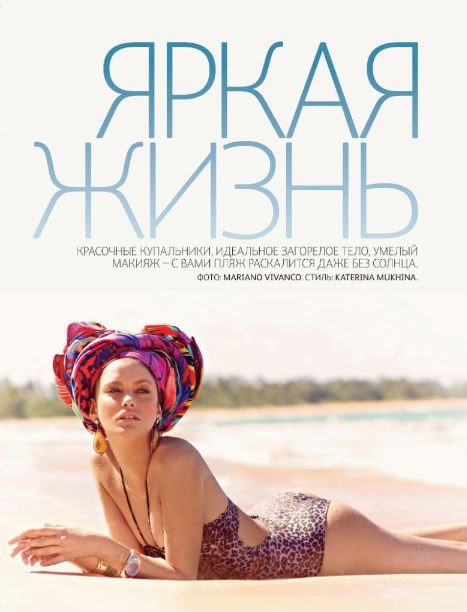 I really like how the title of the editorial doesn't overwhelm the picture, since she looks so pretty!
This is
FIERCE!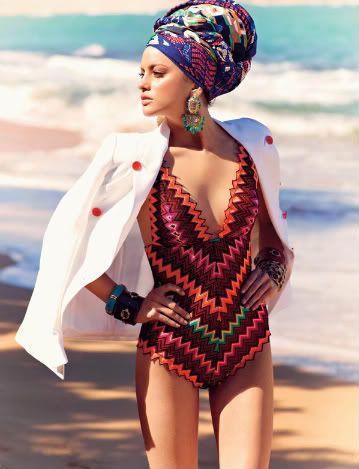 I
love
the earrings.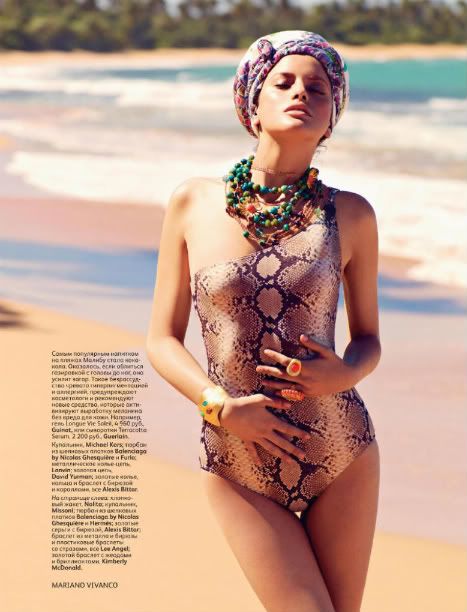 I think she should always wear 1-shouldered everything, this bathing suit looks amazing on her! I also love the rings and cuff bracelet!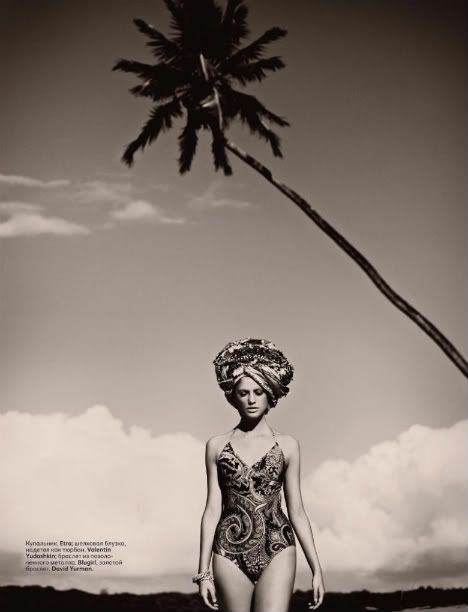 Fashion-wise this isn't necessarily the most interesting photo, but the not-quite-black-and-white shade looks interesting, and I love the composition of the page. Normally, with fashion, the focal point should be the clothes, accessories, makeup, or whatever they're advertising, and not the set (at least I'm assuming). So, technically the eye goes directly to the palm tree, which usually isn't a good thing, but it almost feels like there's
supposed to be
something else to focus on, so the eye is drawn to the palm tree and the model at the same time, which is an interesting effect?
Does that make sense?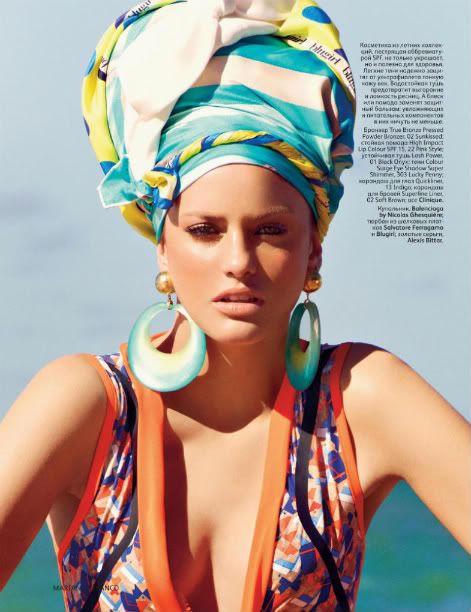 I also
love
this page, it's probably my 2nd favourite. I love everything about it - the bathing suit, the turban, the jewelery, the pose, the blurred background... She looks fierce!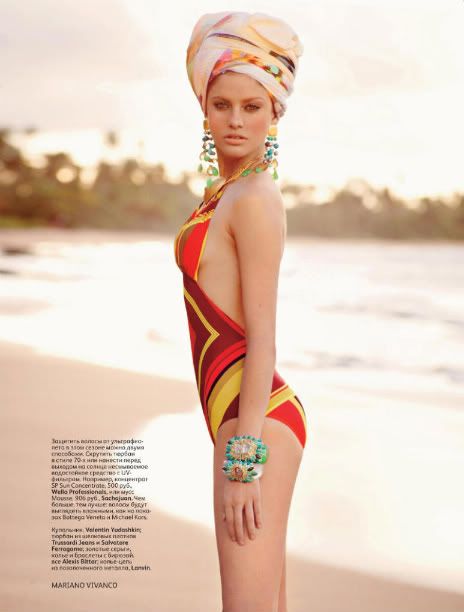 This is probably the one page out of this editorial that I don't like, mostly because of the stiff pose. I do, however, love the turban, earrings and bangles!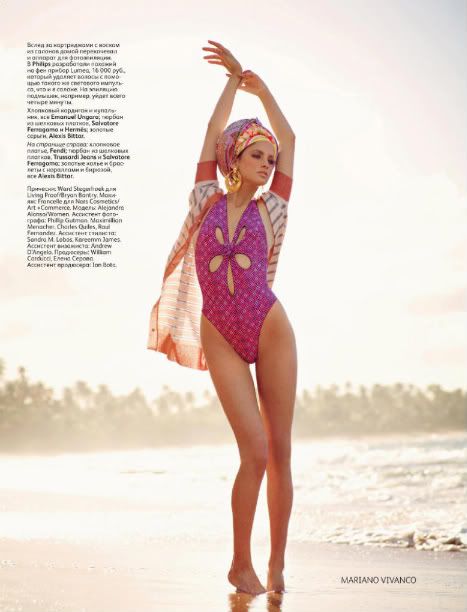 This
is a much better pose!
Photos from
Fashion Gone Rogue
, originally from the May 2011 issue of Vogue Russia.
I think this editorial and I will have a beautiful friendship!
xo,
Laura